News
Get Your News/Classes Online
Send your news to info.at.mspp@gmail.com with News or Classes in subject line.
All Member News must be figure or portrait related. Include images. Max 500KB
Member News Page
V "Ito" Briones' portrait "Portrait of a Boy" was accepted last October 2013 at the Art League juried exhibit themed "Body Language" judged by Jay Hall Carpenter. Also, his portrait "Nicholas" was also accepted for exhibition at the Art League this November juried by Gretchen Schermerhorn under the theme of "Small Works".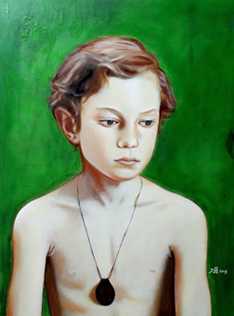 Teresa Cowley's portrait, "Grandpa", was accepted into the exhibit, "Strokes of Genius",  to be held by the Maryland Federation of Art, at Circle Gallery in Annapolis, Maryland from November 1 -  23, 2013. The juror is M.Stephen Doherty, Editor of Plein Air Magazine.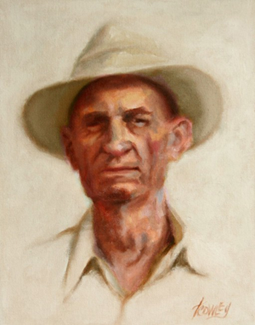 Nicole Troup was recently commissioned by Summit Health in Franklin County, PA, to paint the portrait of the retiring CEO of Summit health, Norman Epstein, after 24 yrs of service. The portrait was unveiled to him at his retirement party on September 6, 2013. His exact words  were, " I have spent the weekend staring at the incredible portrait by Nicole Troup.  She is a superb artist and the painting is extraordinary. It will take a special place in my heart for the rest of my days. "  The size is an 18" x 24" painted in oil on MDF.
• Member Discount: Members receive a 10% Discount on all Blue Ridge Oil Colors courtesy of Eric Silver; Enter MDSPP11 coupon code when placing your order; www.blueridgeoilpaint.com
• HOST A Paint Out! If you are interested in hosting a paint out with models indoors or out, contact info.at.mspp@gmail.com. Put Host a Paint Out in subject line.
• Any Suggestions? The Society would like to hear from you! Put Suggestions in subject line of your email to info.at.mspp@gmail.com.