ALL MEMBER SHOW - April 12-June 2, 2012
Quiet Waters Park, Willow Gallery
Annapolis, Maryland
Note to members: Pick up your work on June 4th 9-4pm.


From right - Eric Westbrook's Emily (18x14, oil) and Evening Glow (36x48, oil) and Grandpa (14x11, oil) by Teresa Cowley

Susan Webster won People's Choice -First Place for her painting of her neice, Flower Girl (18x14, oil)! Congratulations from the society! David Lawton, president, awards Susan.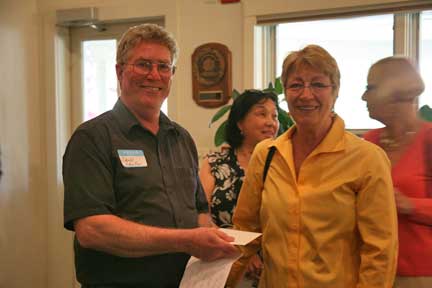 Jill Petit is awarded Second Place for Peoples' Choice! Her painting is titled Kathryn (20x16 oil).

Michele del Pilar receiving her Third Place People's Choice Award for her painting, Keely (40x30, oil).

Betsy Scible on right with visitor. Gabrielle DeCesaris' Catherine (24x18,charcoal) on stairway wall.

Nancy McCarra (treasurer/secretary), Allison Clock (member from Virginia) and Michele del Pilar (accreditation chair).

Joan Howe viewing the show. From right, Jennifer deWeber's The Man with a Cap (20x16, oil) and G.A. Valerio's Artist's Model (30x20, oil).

From left Rick Casali, Sunbathing (14x18, oil), Betty Pethal's Sunday (18x14, oil), James Sayler's Lady of Flowers and Butterflies (28x34.5, oil), Jeanean Songco Martin's Emily & Elora (17x21, charcoal and whilte conte) and Nancy McCarra's portrait, Paul (20x16, pastel).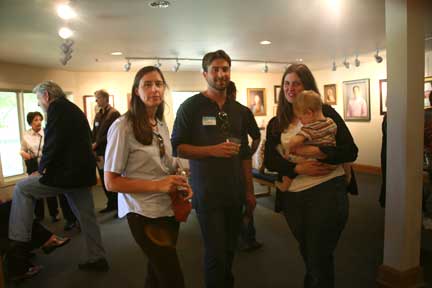 G.A. Valerio, Sharon Littig, Rick Casali (vice-president) and Abigail McBride with her son.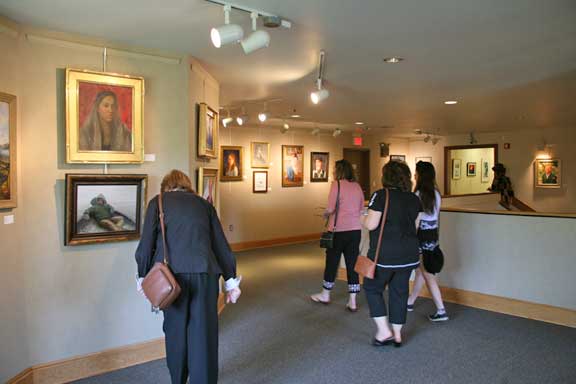 On left John Ebersberger's Nila (20x16, oil) and David Connolly's Chesapeake Skull (11x14, oil).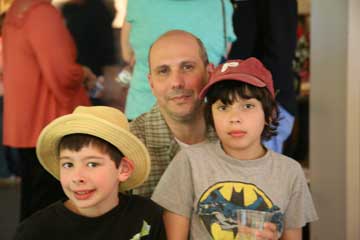 Happy visiting family!

Monica Williams with Desiree Holmes Scherini (Events Coordinator) and David Lawton. Melissa Gryder and Allison Clock appear on left.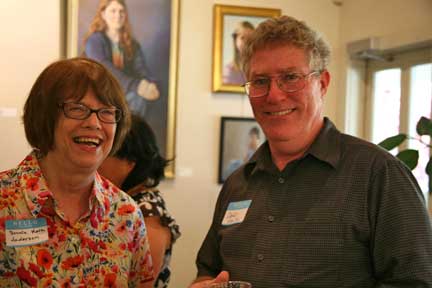 Bonnie Roth Anderson (a founding member) with David Lawton, president.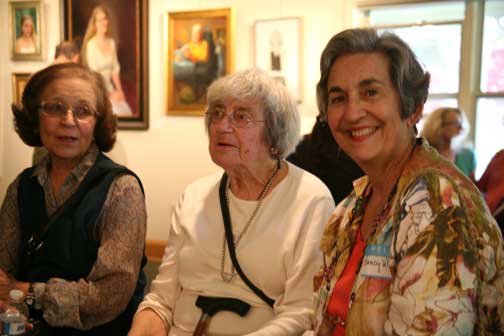 Visitors with member Nancy Winchester on right.

Josephine Thoms, a founding member, with her portrait, The Generations (24x30, acrylic).
Left to right - G.A. Valeri, charcoal of Natalya (24x18), Jill Petit's Annabelle (10x8, oil) and Priscilla Buxton's Baby Daniel (cold cast bronze, 10x5)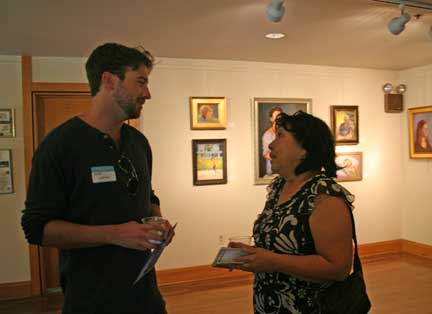 Rick Casali, vice-president and member Jeanean Songco Martin.